---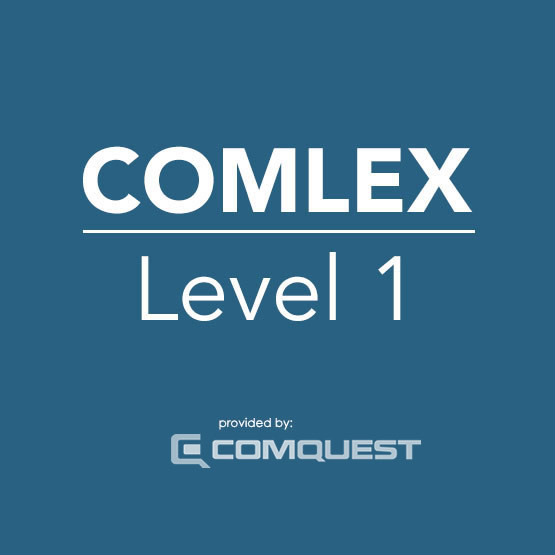 COMLEX Level 1
Get immediate access to over 1,700 high quality COMLEX-style questions with explanations that cover everything that is most likely to be asked on test day. We will be adding new material to the question bank regularly to keep the content consistent with current testing standards at no extra charge to you.
About COMLEX Level 1
Passing COMLEX Level 1 is more than a requirement for graduation. Residency program directors will be comparing your COMLEX Level 1 score with other applicants' scores. Up to 85% of the questions on the COMLEX Level 1 come from the Scientific Understanding and Mechanisms category on the NBOME's Dimension II categorization. COMQUEST's Level 1 questions place extra emphasis on this section to help prepare you for test day.
COMQUEST focuses exclusively on helping you master the unique challenges presented by the COMLEX Level 1, including those vague clinical scenarios and high-yield OMT, medical jurisprudence, and ethics questions that the COMLEX will present.
| | |
| --- | --- |
| Questions: | 1,700+ |
| Contributors: | over 15 physicians |
| Most Recent Addition: | < 2 weeks ago |
What Clients Say
I felt that COMQUEST had the best overall depth and difficulty of questions when it comes to the real COMLEX.
COMQUEST was the best question bank for the COMLEX, and I would gladly use it again.
---