Are you ready to

rock

destroy

pass

your COMLEX and COMAT exams?
Most osteopathic medical students and residents say 'not completely'. That's OK! The COMLEX and COMAT are intense and very unique exams. To score as high as possible on test day, you need to use targeted practice questions to master the concepts you'll be tested on - and the sooner you start, the better.
---
Why COMQUEST
COMQUEST ensures that you pass your exams with higher scores, less preparation time, and less anxiety, while providing amazing support along the way. We want to see our subscribers match at top residency programs.
Originally started in 2008, COMQUEST has grown to a team of dozens of academic physicians and administrative staff who genuinely care about students' success on the COMLEX and COMAT. The difference is that we filter out minutia that is unlikely to be tested. Instead, our focus is on teaching you what's really important for your exam so that your score is as high as possible. You will get outstanding customer support 365 days a year should you ever need us.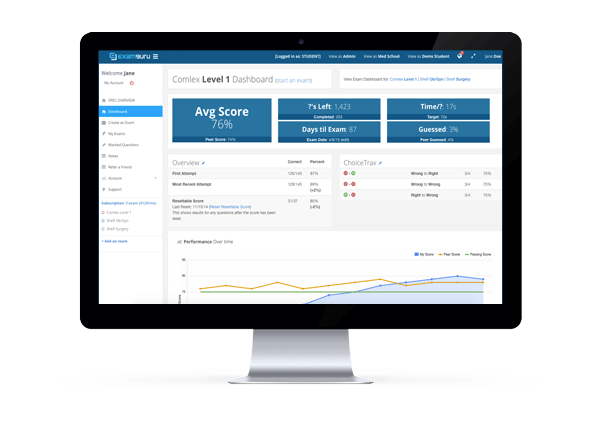 ---
Excellent test questions that really prepare you for the actual exam.
The customer service is unparalleled! If you have a question, whether it be about the service or if you need help with a test question, you'll get a helpful answer very fast, oftentimes within an hour. The qbank is great and the price is reasonable. I highly recommend!
I really like the format. I felt like I was really taking the test, which gave me practice on time, the website and nerves. I also liked being able to read the evaluation after EACH individual question and why/why not the question was right or wrong. That was very beneficial instead of having to go back at end of test and then re-read question and determine my thought process all over again.
I significantly improved my scores. My high scores definitely helped me match into a great residency program!